Beachfront Villas near La Paz, Baja California Sur!

La Paz definitely fits the bill for those looking for a true retreat in paradise. This destination guarantees the perfect dose of adventure and relaxation amidst a magnificent landscape where the beautiful desert merges with the Sea of Cortez. As the capital of Baja California Sur, it provides an outstanding vacation experience with exquisite natural surroundings, old-world charm, and a gorgeous seaside promenade that overlooks pristine, crystal-clear ocean waters.
Rancho de la Costa & Bahia de Los Suenos
La Paz, Baja California Sur
Unprecedented Luxury and Exclusivity
Facing the sparklingly swimmable waters of the Sea of Cortez (Gulf of California), this locale is renowned for its sensational white-sand beaches and rich marine life. Snorkeling trips often lead to encounters with sea lions, dolphins, manta rays, fin whales, and even whale sharks! Nearby, you'll find that dream-like heaven awaits at the enchanting uninhabited Isla Espiritu Santo and Isla Partida. These two islands are a must-see as they boast incredibly vibrant flora and lively fauna in a protected setting. With its awe-inspiring turquoise waters, stunning white sand, and a lush, rustic backdrop, Ensenada Grande beach (on Isla Partida) was voted the most beautiful beach in all of Mexico by Travel Magazine!
There are plenty of things to see and do in La Paz. Just head down to the boardwalk and explore the unrivaled paradisiacal ambiance surrounding you. You'll discover everything from traditional Mexican markets with fresh produce, delicious taco stands, elegant restaurants, fresh-pressed juices, and cozy cafes. In addition, there are various art galleries and museums in addition to public art and gorgeous local murals created by both Mexican and international artists on full display.
This adds that extra special touch of sophistication and cultural allure. For a little more adventure, spend the day hiking or sandboarding the dunes, windsurfing, deep-sea fishing, ATVing, offroading, or take advantage of the new bike path that winds throughout the city's various neighborhoods. La Paz is also the perfect destination for golf enthusiasts as it offers innovatively designed courses incorporating the attractive contrast of desert and maritime landscapes with breathtaking panoramic views of the Sea of Cortez.

Often erroneously overlooked by travelers in favor of all-inclusive resorts in Los Cabos, the small yet spirited Mexican city of La Paz provides unprecedented luxury and exclusivity with premier accommodations. The Ranchos de La Costa and Bahia de Los Suenos residential communities are among the most desired in Baja California Sur. Nestled near the Bay of Dreams (Bahía de Los Sueños), these luxurious communities offer guests a private, tranquil oasis with stunning real estate, an abundance of modern amenities, and the comfort of having a team of friendly, dependable staff at your request. For more information or to book your once-in-a-lifetime getaway to La Paz, contact one of our experts at Villa Experience today!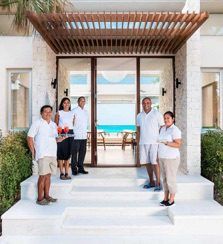 Description of the staff members and services at the villas.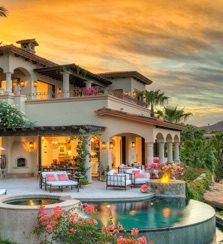 Most common questions about luxury villa rentals in Los Cabos.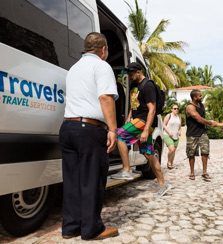 How to take advantage of the Villa Experience concierge services & benefits.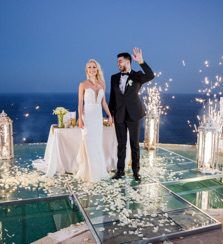 Terms and conditions when having a wedding or event at a private villa in Los Cabos.
Interesting Villa Experience Magazine Articles