Experience luxury with 20% Off Special Offers
Villa Rentals in Los Cabos!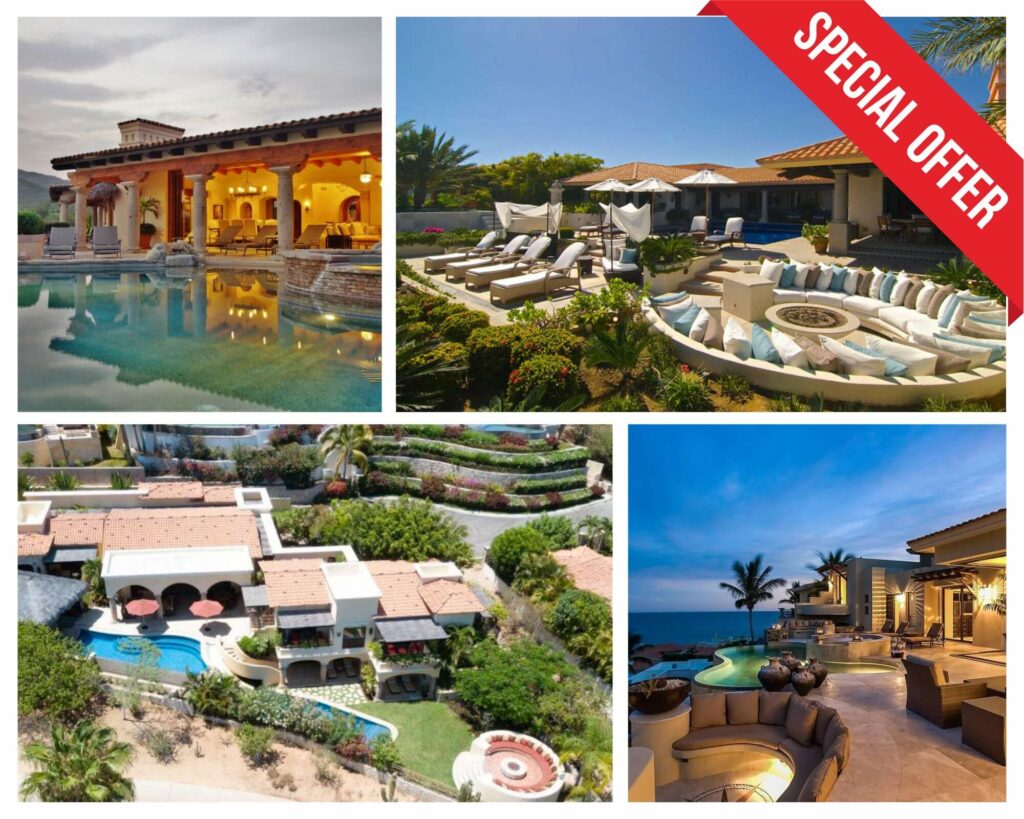 Immerse yourself in the stunning beauty of Los Cabos, a paradise at the southern tip of Mexico's Baja California Peninsula. Famous for its white sandy beaches, crystal clear waters, and vibrant nightlife, Los Cabos is the perfect getaway for those seeking both relaxation and adventure. Add the luxury of private villa rentals to this equation, and you have the recipe for a truly unforgettable vacation. Whether looking for a quiet retreat or a bustling beachfront, private villa rentals in Los Cabos offer the perfect blend of comfort, privacy, and luxury.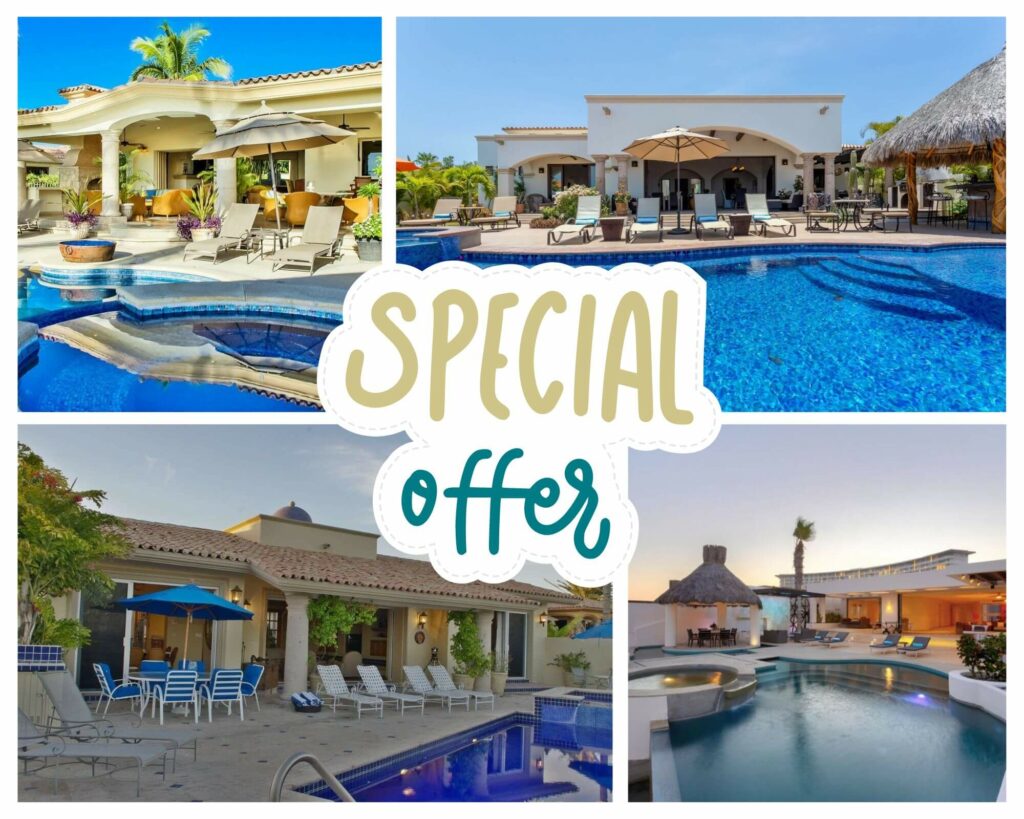 Special Offers Villa Rentals 20% OFF
What could be better than a luxury vacation in Los Cabos? How about a luxury vacation at a fraction of the price? This summer, we have special offers for villa rentals – a 20% discount on selected properties. Enjoy the luxury of our fully staffed villa rentals for three nights or more and travel until October 31st, 2023. Imagine basking in the lap of luxury, savoring the beauty of Los Cabos, and saving money simultaneously!
Explore the Selected Properties for the 20% Summer Special
Here are our Summer Special Offers Villa Rentals in Los Cabos – 20% OFF Each of our selected properties for the special summer offers unique features and amenities. Let's take a closer look:
Why Fully Staffed Villa Rentals in Los Cabos?
Imagine waking up to a spectacular sunrise over the sea, spending your day exploring the beautiful landscapes of Los Cabos, and returning to your private villa where everything is taken care of. That's the luxury of fully staffed villa rentals in Los Cabos. Your chef prepares your meals, your housekeeper keeps your villa spotless, and your concierge ensures all your needs are met. It's the perfect solution for those seeking a relaxing, hassle-free vacation. So why not make your next holiday a Los Cabos villa holiday?
Embrace Luxury with Casa Brooks Villa Rental's Free Night Offer
Experience luxury with Casa Brooks Villa Rental's exciting summer promotion. If you plan to enjoy the beauty of Los Cabos between July 5th and October 15th, 2023, you're in for a treat. Casa Brooks offers a special deal – book a four-night stay, and you'll only pay for three. That's one night of luxury, comfort, and breathtaking views, completely free!
Pet-Friendly Villa Rental in Los Cabos
But the delightful surprises don't stop there. Casa Brooks stands out among Los Cabos villa rentals by welcoming your small furry companions. If you can't bear to leave your pet behind, Casa Brooks is the perfect choice for your vacation. For a daily fee of USD 150.00 plus taxes, your small dog can join you on your luxurious getaway. Just remember to send us a picture of your pet for pre-approval.
If you have any questions about our free night offer or our pet-friendly policies, please don't hesitate to contact us. We're here to make your dream vacation in Los Cabos a reality!
For all inquiries, please feel free to reach out at: