Riviera Maya Travel Faq's
Frequently Asked Questions about Riviera Maya!
When it comes to vacation planning, we all have questions. Over the years, our staff has answered questions and helped guests resolve their doubts.
Here are some answers to the most commonly asked questions.
Is it safe to travel to Riviera Maya?
Cancun has always been one of Mexico's top tourist destinations, and visitors continue to plan their vacation stays here. So rest easy in knowing that Cancun is relatively safe, despite the general rise in violence in different parts of the country.
Cancun, the Riviera Maya, Puerto Vallarta, Cabo San Lucas, and Mexico City remain safe. Do not allow media scares and travel warnings to scare you from visiting Mexico.
Which resort town in Riviera Maya Is Best?
Every town in the Riviera Maya is gorgeous, so wherever you decide to stay, you will enjoy your visit. The beaches are all very similar. However, there are some villas located closer to specific towns and activities when it comes to activities, so you should consider this when renting.
When Is The Best Time to Travel to The Riviera Maya?
The Riviera Maya attracts many visitors in the winter and is considered the peak season. Therefore, reserving a Riviera Maya villa during the winter will afford interesting events and delightful weather. The one drawback to renting a villa in the winter high season is that you can also expect to see more people around this time of year.
The Spring is also a great time to visit the Riviera Maya. Crowds are heavier during easter week, but it quietens up after this week, and it is an ideal time for families to visit.
The Fall is the rainy season and can be hurricane season. It begins in August and runs through October, so this may not be the time to come if you don't like rain. However, you will find some great discounts during this time of year.
If you plan on visiting the archaeological sites, the rainy season may be the ideal time to visit, as the days are cooler and cloudy skies afford relief from the sun in these places.
Which is better, Riviera Maya or Cancun?
While Cancun is not officially in the Riviera Maya, many people unofficially call it the capital of the Riviera Maya area. Cancun is a large city, and it can be hectic, full of people and traffic.
Downtown Cancun can feel much like any other large metropolis in Mexico, making some visitors feel uncomfortable. Cancun is also very hectic and best known by tourists for its vibrant nightlife. The nightlife in Cancun is incredible, but you should be careful as the city can be a little dangerous at night.
The Riviera Maya has a more relaxed atmosphere, but there is also a nice nightlife environment for people who want to experience live music and a fun environment. Playa del Carmen has a very eclectic and international atmosphere.
Is the Riviera Maya a party place?
The Riviera Maya is a 60 mile stretch that includes Puerto Morelos, Cozumel, Playa del Carmen and Tulum. It is a large area, and of course, hotels and beach clubs are hopping with the ultimate party. But the place is made up of small cities and towns, so there is also a quiet charm surrounding these areas.
Playa del Carmen is the largest city with a population of about 135,000, and it is favored among visitors because it sits in the center, so it is easy to travel to different areas from here. Tulum is the next largest city with a population of about 40,000, and it has a more historic, quiet, and relaxed feel than Playa del Carmen, but it is also known for some of its venues and exciting nightlife.
Is Riviera Maya good for families?
The Riviera Maya makes an exceptional destination for family vacations. Best of all there are many things to do. Traveling should be an integral part of a child's education. It is when they meet new cultures, try new things and create memories that could last a lifetime. So we know that planning your vacation should be a critical part of your vacation.
Our concierge services can help make your family vacation spectacular. In addition to fun beach time, children can enjoy the cuisine and fresh flavors of the Yucatan, enjoy visiting the archeological sites, the jungle adventure parks, the cenotes, and other beautiful places that offer outstanding learning opportunities for children.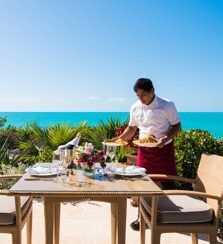 Description of the staff members and services at the villas.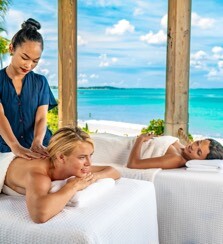 How to take advantage of the Villa Experience concierge services & benefits.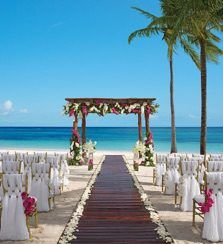 When having a wedding or event at a private villa in Riviera Maya, terms and conditions.