Riviera Maya Villa Vacation Concierge
The Villa Experience Concierge Service!
For some people, the attention to detail and service makes the luxury villa stay worth it all. Our concierge service is a feature that many guests find extremely helpful.
It is a service that adds the perfect touch to your stay.
Concierge service that makes the luxury villa stay worth!
 So whether you are having a bit of difficulty planning your vacation or need help with a special event, please feel free to call on your concierge. They can help you with everything from daily activities to equipment procurement to restaurant reservations. They can make your ideas become a reality.
Whether you need a personal trainer, want flowers in the house, or buy a special gift, the concierge is the person to turn to. Having a luxury villa concierge in the Riviera Maya is like having a personal assistant who will take care of every aspect of your vacation – so you can sit back, relax and enjoy. They can arrange those special dinner arrangements or even put together a  small get-together for you.
Your Concierge can also run errands for you. Does your dry cleaning need to be done? Do you need something from the store, the pharmacy? They will take care of it. They can arrange to buy groceries, tickets for spectacular events, and more. The concierge staff is committed to ensuring all your needs are met during your stay.
Our Riviera Maya Concierge Takes Care of Everything!
Our purpose is to make sure you have a perfect vacation, and our concierge can manage the thousand little details you need taken care of to ensure your stay is just as you dreamed it would be.
Research, Planning, and Keeping Everybody Happy Is Our Job
Can't plan and prepare everything in time? Let the concierge handle it for you. They have the experience and have always been able to develop innovative and creative ideas that everyone will enjoy. You won't want to miss out on their wealth of information. If you are a foodie, They can recommend the best places to go. They can suggest activities for the kids and help you find the most amazing things to do in Riviera Maya.
We can even advise you what to pack and what not to pack.
The services your Villa Experience Concierge offers are services that you wouldn't otherwise be able to get. These are the services that can make all the difference to the experience.
We can handle your airport transportation needs by giving you and your guests private transportation to and from your luxury villa. You will feel pampered from the very moment you exit the Riviera Maya airport doors. All you have to do is focus on is your dream vacation in Riviera Maya.
Having a concierge at your luxury villa will ensure that you get all your essential groceries bought before your chef prepares your meals. Then, your concierge will contact you to get your thoughts on what to serve for your first dinner and breakfast. Then, they will manage the preparation of a delicious dinner and make sure it is ready for your arrival. After all, nothing makes you feel more at home than a fabulous meal waiting for you.
Be sure to contact the Concierge if you need special equipment for your children while traveling. In addition to finding a reliable babysitter, your Concierge can help you with anything else you need for the kids. They can even help you with special activity equipment such as bikes, aquatic play equipment, paddleboards, snorkeling gear, floats, and more.
There are many activities to enjoy in Riviera Maya, and your Concierge can assist you in finding the action you want to participate in, from aquatic theme park tickets to archaeological tours. In addition, they can arrange for you to rent a yacht, take a catamaran ride, visit the pirate ship, etc. A Riviera Maya Concierge can also inform you about any seasonal events or celebrations during your stay and arrange outings such as golfing, diving, or snorkeling.
Our Concierge can also arrange any extreme sport you'd like to try, from zip-lining to ATV rentals. We have something for everyone, from kids to the adventurous in spirit, as well as everything in between.
ATV rentals are arranged through the Concierge, along with adventures tours or events for everyone in your group. They will help you find something fun for the kids, something exciting for the adventurous, and anything else you need. Maybe just a quiet dinner under the stars?
Housekeeping is not directly the responsibility of the Concierge. Instead, it falls to the house manager and full-time housekeeper. The Concierge, however, does ensure that everything is in order and handles any problems that may arise as a result of poorly managed housekeeping practices.
If your Riviera Maya villa offers meal service, your house chef is the man behind the magic. He and the Concierge coordinate the shopping and meal preparation based on your instructions. Many of our chefs are trained professional chefs that can prepare meals to delight your palate. 
The Concierge can schedule appointments with these service providers for you. 
Whether you seek a personal beautician, masseuse, or personal trainer, the concierge service knows the very best providers and can even request transportation to and from the clinic or a personal visit from a service provider through the Concierge.
If you would like to meet a personal yoga instructor, fitness trainer, or coach, your Riviera Maya Concierge can arrange for this. The experts they work with are the best in the area, so that you can expect top-notch service.
The Concierge at a pet-friendly villa can assist you with all your pet care needs, from finding a local groomer to a pet walker. Also, your Concierge can help you find special treats or accessories for your pet.
A popular trend today is to hire a photographer to capture those special moments of your vacation. The Concierge can assist you with a special event or schedule a photo shoot with a Riviera Maya photographer.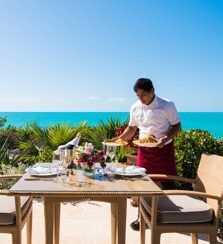 Description of the staff members and services at the villas.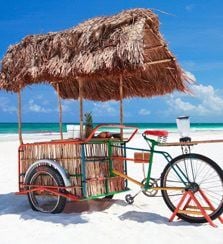 Most common questions about luxury villa rentals in Riviera Maya.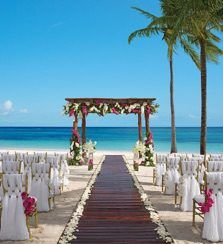 When having a wedding or event at a private villa in Riviera Maya, terms and conditions.