The Best Restaurants in San Jose del Cabo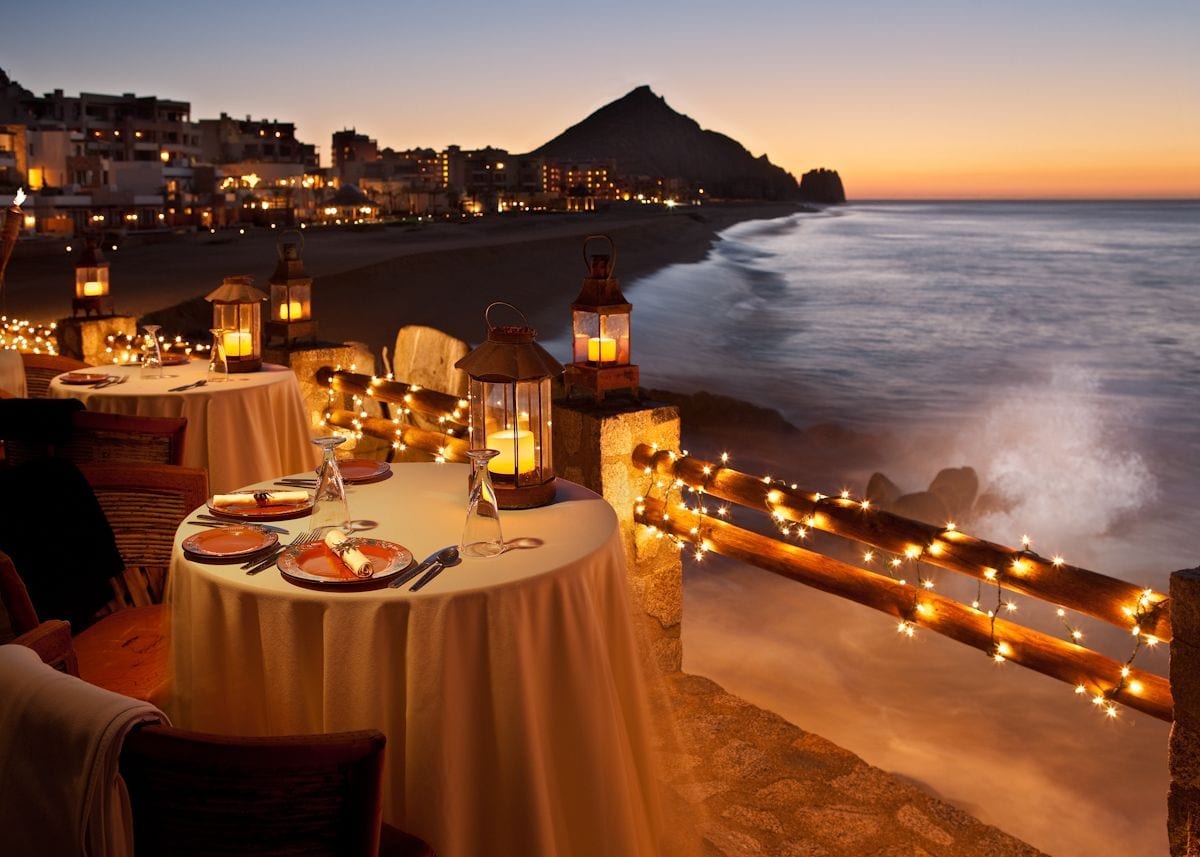 Imagine you had two sisters, one a little bit naughty, always slipping out for a bit of nighttime adventure, and another always with a book in her pocket, always slipping out to visit an old church or an art gallery. Well, these two sisters could easily be Cabo San Lucas and San Jose del Cabo. They both belong to the same family, but each has its own personality and idiosyncrasies that firmly set it apart from the other. The family, in this case, would be Los Cabos in general, sharing the beaches, the Sea of Cortez, the marvelous weather, and the luxury resort facilities, especially along the 18-mile Corridor that connects them. The quieter, more cultured sister in San Jose del Cabo, with its colonial history, charming art galleries, laid-back atmosphere, quaint streets, and elegant restaurants. The beauty of this for the visitor is that it gives you two distinct vacation destinations in the same area and, if you know what kind of vacation you are looking for, makes the choice of which to stay in very easy.
 For a relaxing vacation in a quainter, more cultural setting, and with low-key nightlife, San Jose del Cabo is the obvious choice. And if Ms. Hyde appears (they are sisters, after all), Cabo San Lucas is just down the road, waiting with its bars and clubs and partying. Meanwhile, back in San Jose, there are plenty of activities and quality restaurants to keep you entertained. From simple street stalls to the most elegant restaurants offering the finest seafood, San Jose has just about every kind of cuisine and every kind of restaurant. Top of the list of specialties should probably be seafood – after all, Los Cabos is famous for its sport fishing, and the seafood that you can get here is among the freshest in the world. The second category of specialty has to be Mexican – for obvious reasons. Being a more traditional town, San Lucas has many restaurants offering all types of Mexican food (that might seem obvious, but some larger resorts in Mexico offer more international cuisine than Mexican cuisine).
 And of course, thirdly, there is that very same international cuisine, but not just a mish-mash of international food, but rather distinct cuisines from distinct countries. 7 Seas Restaurant & Bar offers great seafood and contemporary Mexican fare from a gorgeous location overlooking the surfing beach of Acapulquito, with live Jazz to add ambiance to the dining experience. For traditional Mexican food, Don Emiliano in the town center is one of the best options, combining seafood with delectable regional and Mayan cuisine; try the Tiki-Xic catch of the day with achiote sauce, all wrapped in banana leaves. For something international, check out Baan Thai in the center; the Asian décor fits perfectly with the outstanding Thai cuisine, including lamb curry, lamb shank, and fresh fish with lemon bean sauce. Meanwhile, the French Riviera Bakery & Bistro downtown serves breakfast, lunch, and dinner and is a great place for fine French cuisine, crepes, pastries, ice-creams, and, of course, an invigorating cup of café au lait.