Why is Punta Mita the Ultimate Luxury Travel Destination?
Why do you think Punta Mita is now growing in popularity among the luxury travel destinations in Mexico? It is an exclusive area, a paradise by the sea, which offers tourists the most exclusive in the Region, which is why international artists such as Luis Miguel, who has a very reserved personality, and an excellent taste for things, as well as representing the favorite place of the presidents of Mexico to name a few, that have retreated here. This luxurious space is an Open Door to the sea with spectacular views, a very exclusive resort zone, away from the noise, and totally private where everyone wants to come but is very exclusive to get in.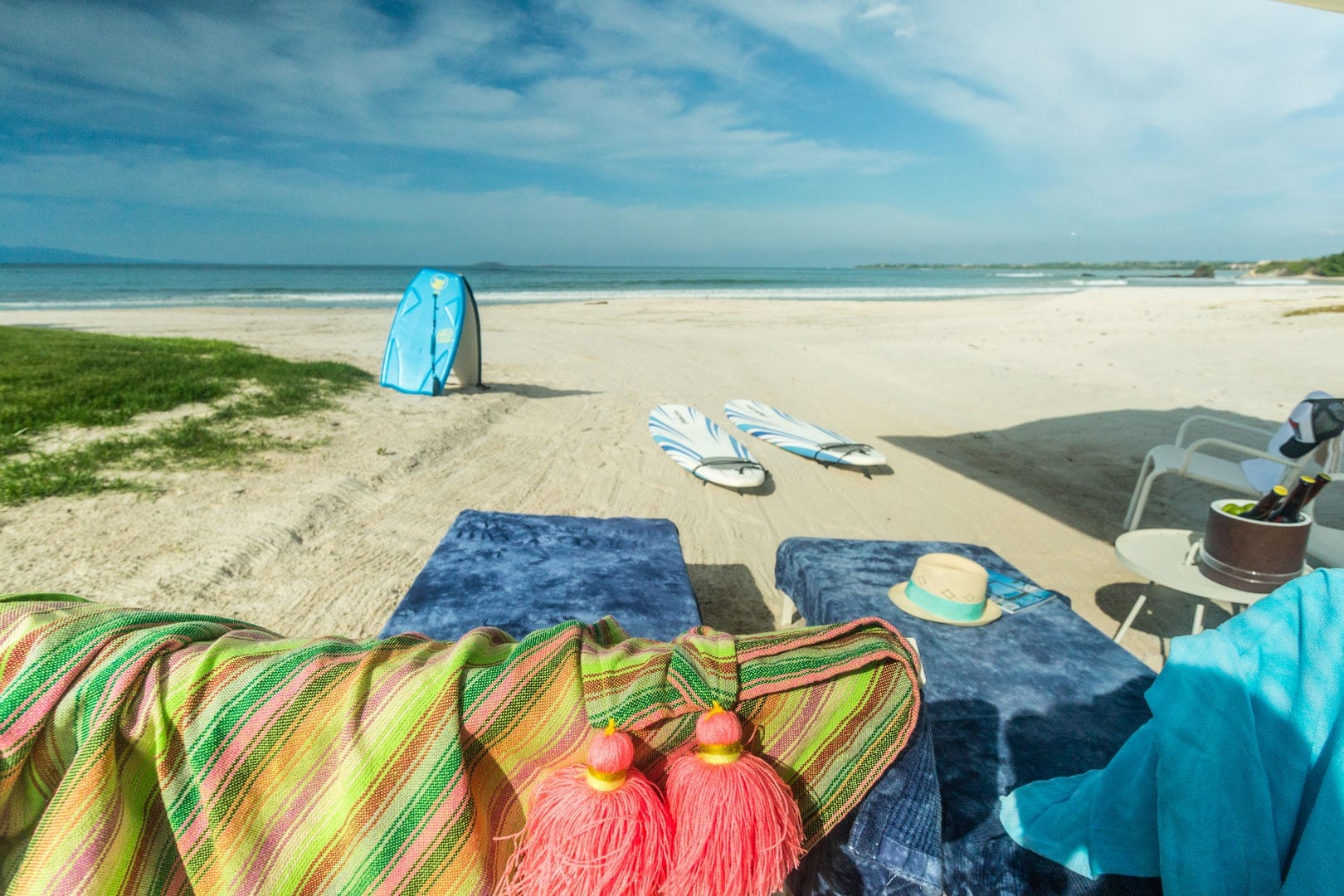 Punta Mita is by far one of the most exclusive resort communities where potential developers have built impressive luxury villas, which you can rent with your own private chef and team, private bartender, butler, caretaker, maids, and concierge service included. This caters to a wide range of international and national tourists looking for a good place to spend their vacations in total privacy and luxury by the sea. Some of these exclusive villa rentals have hosted numerous Hollywood and Beverly Hills actresses and actors who have vacationed in this region. A clear example of luxury are the exclusive Villas such as Villa Escondida at Rancho Punta Mita, Casa del Faro, La Punta Estates, Punta Mita, Casa la Vida, and Four Season Private Villas; all of them in Punta Mita and these are just a few examples. These Villas have very peculiar designs in their architecture, ample spaces and natural areas surround you by vegetation and all the amenities; a chef that will pamper your tastes, as it's well known that the Region carries out the International Gourmet Festival where the best chefs have been chosen, and they are the ones who cook in these Villas to delight the most demanding palates.
In Punta Mita, you will find the most exclusive restaurants in the bay, such as Café Des Artistes, which has a very elite style, and first-class cuisine, besides being certified by the culinary cuisine of France, a very privileged place in front of the ocean to eat and enjoy the sunset. Another option could be Playa Caletas, "a very exclusive island," where a spectacular show is presented with a cast of professional dancers, majestic costumes and lights, "Rhythms of the Night," (by Vallarta Adventures), inspired in the presentation of the Soléi circus, in the middle of nature. Playa Caletas is just amazing; besides having docks and access to luxurious yachts that make it even better for transportation to the nearby private islands located in this area, as for your endeavors, there is the Marietas Islands aboard a private yacht, where you can also perform different activities such as snorkeling, scuba diving, and paddleboarding and explore very exclusive places that only a few know and can visit. For this reason, it was designed for lovers of good taste. The best things happen in Punta Mita, where whale watching is exciting for those who choose this area for vacation is well known that at this time of year, the whales offer an impressive show in these waters of the bay and that at this time of year it is easy to observe them with their calves. For this and many other reasons, it is a privileged place.
And for those who practice the sport of golf, there is one of the most exclusive golf courses called Litibu that overlooks the sea, from the holes located within the golf course you can enjoy your favorite sport and be next to the sea with beaches that surround it facing the ocean making it undoubtedly an exclusive place. LITIBU has been the site of the most important and exclusive events, such as its grand opening where the famous Dallas Cowgirls were present, an exclusive event only for club members. For golfers of good taste, away from the noise, in comfort and privacy. Punta Mita has also been the favorite place of successful television actresses and famous singers who seek privacy to enjoy nature and activities by the ocean. Fortunately, you can choose to fly in your own aircraft. Puerto Vallarta has exclusive private parking for your aircraft and security at the airport. Have the experience of México that you will never forget. Come one, come all!