Acapulco – Still a gay friendly vacation destination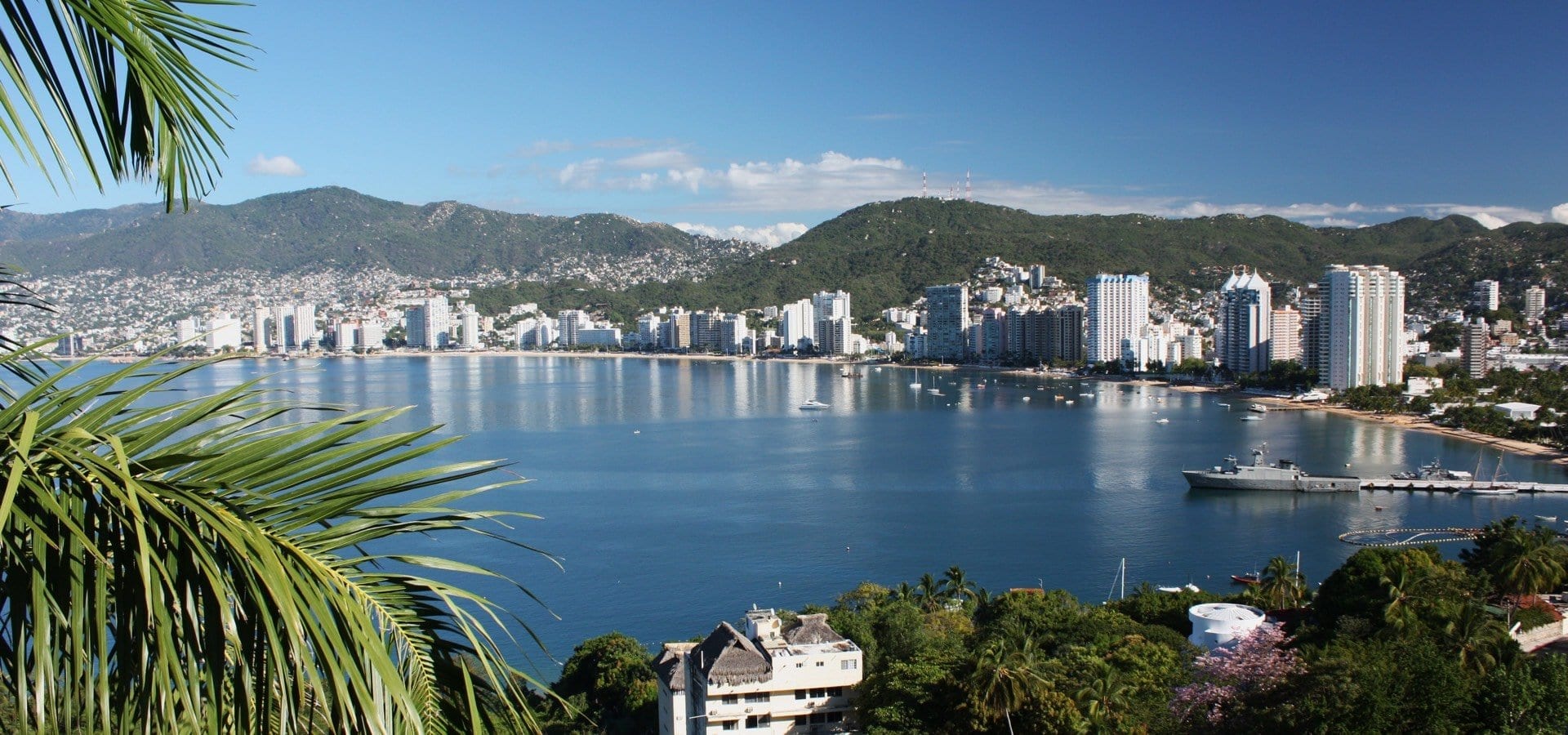 Not a gay destination per se and certainly lacks the established gay infrastructure of resorts like Puerto Vallarta or Cancun, Acapulco has a vibrant and growing gay ambiance, albeit mostly informal. Since its heyday in the 1950s, Acapulco has experienced many ups and downs as other large resorts in Mexico have emerged. With the development of new tourist infrastructure to the south of the downtown area, especially around Puerto Marques, Acapulco is currently on an up and has gotten much of its mojo back.
These days it likes to present itself as two resorts in one – the original resort nestled between the huge bay and dramatic mountains, constantly reinventing and renovating itself while maintaining a feel for past glories and the new sophisticated luxury resort has been developed around the bay of Puerto Marques. The older Acapulco continues to be the hub of tourism from Mexico City, while the newer Acapulco receives more international and wealthy domestic visitors.
Old Acapulco retains a gritty, sometimes seedy feel to it, which, to some, is a healthy antidote to the cold artificiality of some of the newer resorts. As far as gay-friendly accommodations in Acapulco go, the firm favorite is gay guesthouse Casa Condesa, where comfortable rooms, lovely landscaped pool area, great food, helpful and friendly staff, good value, and an excellent location just a couple of blocks from the gay stretch of beach on Playa Condesa, seem to get the gay clientele coming back for more and more. Hotel Mirador Acapulco is a luxury accommodation that gives you views of the crazy divers plunging into the depths of the Pacific from the cliffs of the legendary La Quebrada. Regular luxury hotels nearest to the gay beach and nightlife are Fiesta Inn, Fiesta Americana, Calinda Beach, and El Presidente.
Acapulco has always been famous for its nightlife, and gay nightlife is no exception. 'Prince' is a popular male-only bar with a friendly atmosphere, while some of the more established gay clubs include Moons, Demas Factory, and Picante, where you'll find a lot of techno music, male strippers, and saucy shows.
More recent additions include Shurakk and Cabaré-Tito Beach Lounge, which cater to a younger crowd and add a touch of class. The biggest dance club in Acapulco is El Alebrije on La Costera Aleman, while Palladium has fabulous views across the whole of the bay. You have to eat sometime, and one of Acapulco's top restaurants is Zibu, overlooking Pichilingue Bay. Depending on where you're staying, you may have to travel a bit to get there, but the delicious Mexican -Thai cuisine, lovely terraces, and breathtaking views make it worthwhile.
The downtown area is choc-a-bloc with inexpensive small restaurants. A great place to hang out and check out the local scene is the Zócalo, the city square, where there are plenty of smallish bars and restaurants with outdoor drinking and dining and a lively evening atmosphere. Beto's Beach Club on Playa Condesa is a popular spot for relaxing and meeting gay travelers from around the world.